At Reaktiv, our brilliant team helps our clients by creating inspiring and original digital solutions. With our dedication and innovation, we cater to a wide array of industries including higher education, technology, and media. Reaktiv's team is composed of industry-leading professionals with decades of development experience and WordPress community leadership. We specialize in bespoke development, design, strategy & consultancy, API & integrations, platform migration, and code review.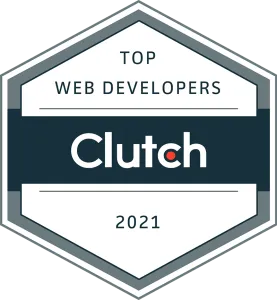 We work hard to deliver the absolute best products and working experience to our clients, and we are thrilled that this hard work has paid off. Clutch recently named us a top agency in the web development space.
Clutch is a B2B ratings and reviews platform based in Washington, DC, and they're the go-to resource for corporate buyers looking for service providers that fit their needs. The awards are only granted to the highest-performing B2B companies, so we are incredibly grateful that Clutch has recognized our merit and top-tier work.
We truly appreciate our clients for the continued trust and confidence they've accorded to us. Their reviews on our Clutch profile prove that we consistently deliver world-class web development services.

In a recent project, a university's entrepreneurship center wanted to have a standalone WordPress website developed to serve as a guide for students and alumni. We not only delivered a website that met the client's specifications and scope, but they were thrilled with the end product.
Contact Us! We'd love to deliver the same level of satisfaction for your company.