The WordPress community gathered in St. Louis, MO on Nov 1-3, 2019 for WordCamp US: three days where the WordPress community (pros and beginners alike) come together to share ideas, learn from one another, hear about the future of WordPress directly from WordPress creator Matt Mullenweg in his annual "State of the Word", and contribute to the WordPress project.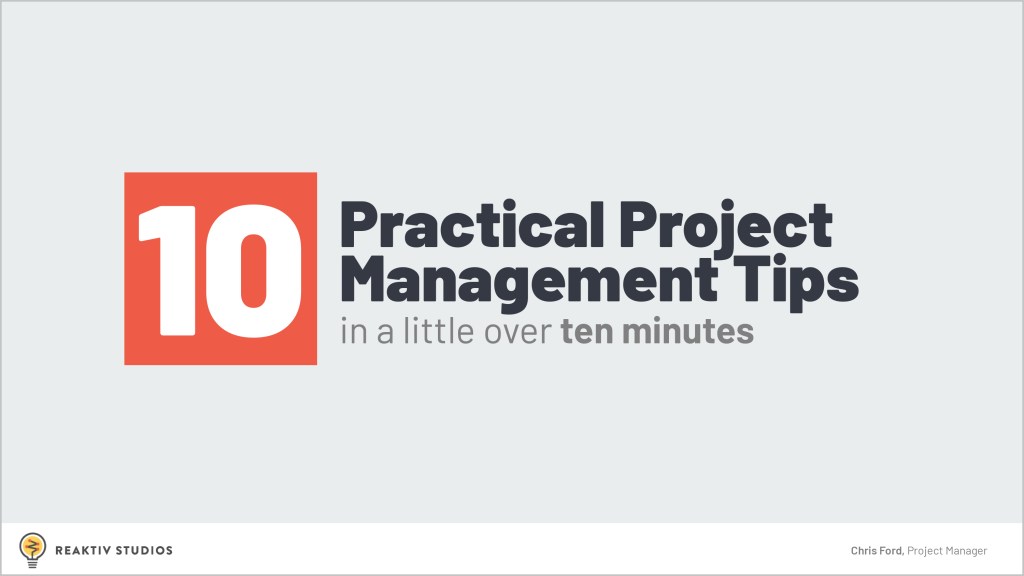 This year Reaktiv Project manager Chris Ford traveled from San Diego to St. Louis to present her lightning talk 10 Practical Project Management Tips in A Little Over 10 Minutes. Her talk included a summary of the wild and winding path that eventually led to project management, and how all of those other stops along the way have taught her hands-on, practical, immediately actionable tips for everyone from sole proprietors to agency PMs.
Video from WordPress.tv
Slides from the presentation
Reaktiv is a WordPress VIP agency dedicated to helping you bring your biggest ideas to light. In addition to a commitment to outstanding client relationships, communication, and well-managed projects, we also specialize in complex integrations and custom engineering. To explore how Reaktiv can help you advance your digital strategy and achieve your goals, contact us today.