As the world was reeling from the onset of a global pandemic, TurboTax wanted to develop resources to help small businesses and individuals navigate COVID-19 relief programs and understand how Coronavirus would affect their personal finances and taxes. As a trusted Intuit partner, TurboTax reached out to Reaktiv about creating custom landing pages in the TurboTax blog to provide repositories for COVID-19 resources.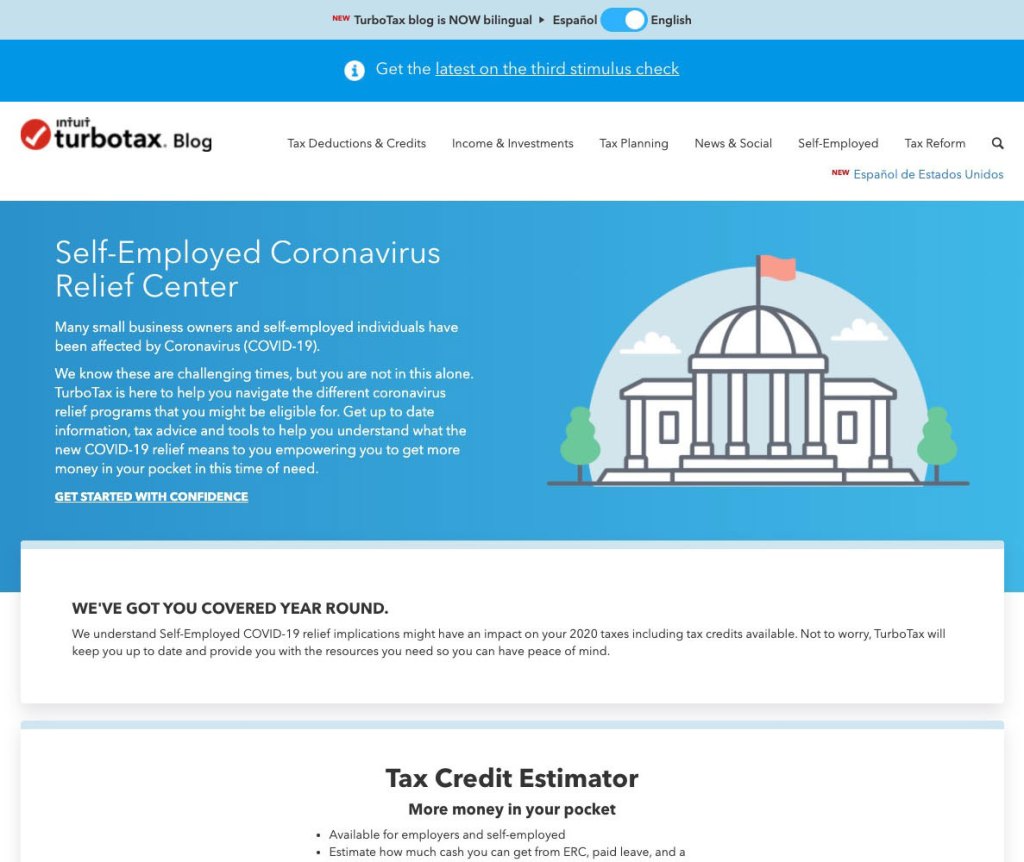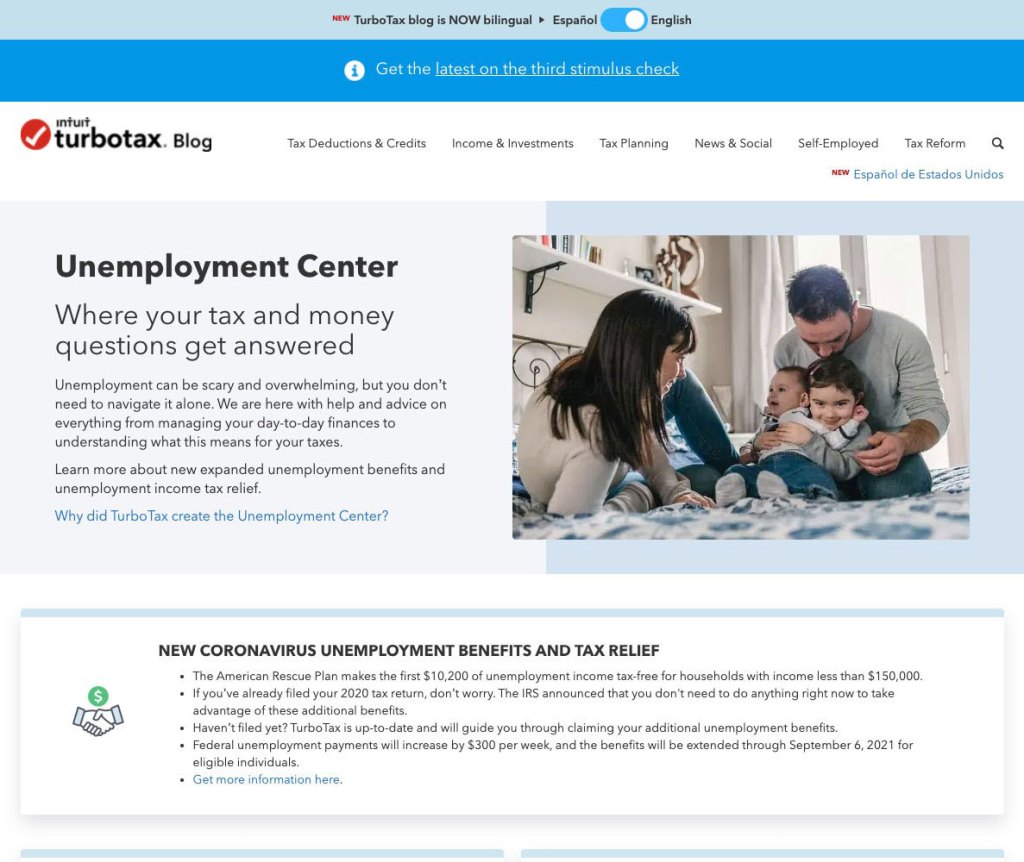 Initially, the team at TurboTax approached us about creating a landing page to provide resources for small businesses and self-employed individuals affected by COVID-19. They indicated that this would just be the first such page, and that they wanted to be able to create additional resources in the future. As such, one of our objectives, as we started to plan the project, was to ensure that our approach would be both flexible and scalable in order to also meet their future needs as this project evolved.
TurboTax provided a design based around "pods" of information, so we created a custom WordPress page template called "Pods". A custom page template provided the flexibility and reusability needed to apply the same design to multiple landing pages. This also gave us the ability to depart from the default blog layout and design in order to provide truly custom landing pages.
The team needed the ability to manage all of the content on each page, so we created a set of custom fields to provide a user-friendly interface for adding and updating content. The result was a dynamic, easy-to-use resource for empowering small businesses and self-employed individuals to get up to date information, tax advice, and tools for understanding COVID-19 relief.
Shortly after the completion of the Self-Employed Coronavirus Relief Center, TurboTax indicated that they wanted to use the same model for providing resources related to unemployment benefits. Using the same Pods template with a few minor customizations, we were able to quickly and efficiently build the COVID-19 Unemployment Benefits Center. We were excited to help TurboTax provide timely information to serve those facing unemployment as a result of the pandemic.
By leveraging the WordPress template system, our team was able to create intuitive tools to help TurboTax provide timely and useful resources to serve their customers and guide them through relief programs and benefits available to them. In a time of crisis, we were privileged to be able to help provide information and support to those that desperately needed it.